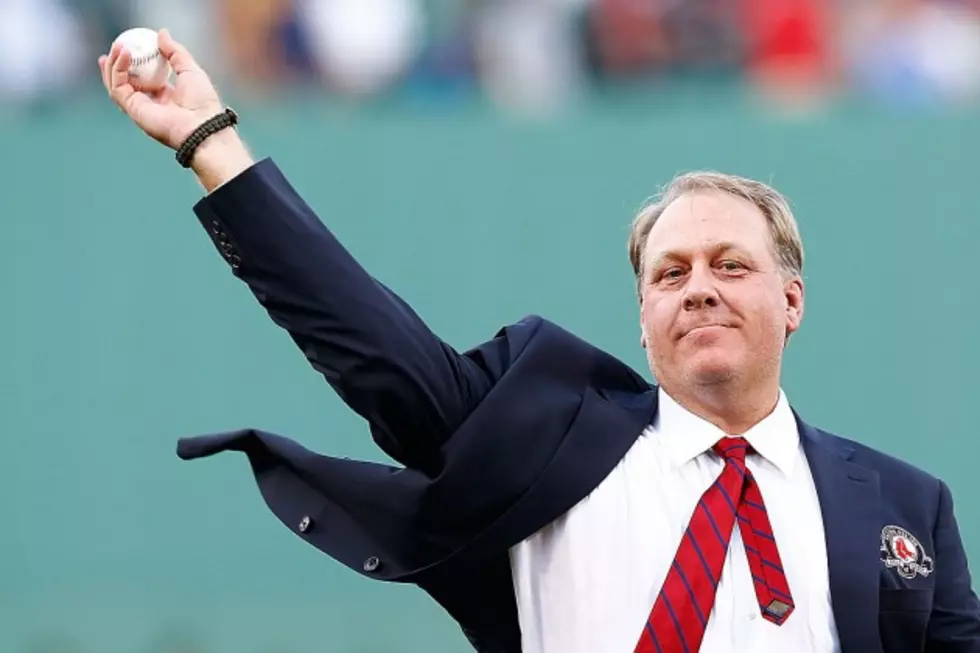 Curt Schilling Shames Twitter Trolls Harassing His Daughter
Getty Images
We all know the good social media can do. Now, Curt Schilling is leading the charge to show the bad it can do.
The Boston Red Sox great has thrown down the gauntlet after he went after and singled out two men who wrote offensive tweets in response to a tweet Schilling posted congratulating his daughter, Gabby, for getting into college:
Schilling would quickly from proud father to enraged social media consumer when two men posted offensive comments in response to that that have since been deleted.
[There were] tweets with the word rape, bloody underwear and pretty much every other vulgar and defiling word you could likely fathom began to follow. I was a jock my whole life. I played sports my whole life. Baseball since I was 5 until I retired at 41. I know clubhouses. I lived in a dorm. I get it. Guys will be guys. Guys will say dumb cr-p, often. But I can't ever remember, drunk, in a clubhouse, with best friends, with anyone, ever speaking like this to someone."
The perpetrators? One is a student named at New Jersey's Brookdale Community College named Adam Nagel. The school quickly addressed the situation on its Facebook page:
The other person has been identified as Sean MacDonald, a graduate of New Jersey's Montclair State University who Schilling says was president of his fraternity. He's also a part-time ticket seller for the New York Yankees, who promptly fired him after the story got out. The university released a statement:
We are aware of the inappropriate and offensive tweets that were posted by an alumnus of Theta Xi Fraternity. We agree wholeheartedly that cyber-bullying is unacceptable and should not be tolerated. This is not in accordance with the values of our organization, and we assure you that disciplinary actions have begun to address his unfortunate decision and hold our member accountable."
The Twitter accounts of both men have been deleted, but the damage may already be done. As Schilling writes, "These boys have yet to understand one of life's most important lessons. In the real world you get held accountable for the things you say and if you are not careful that can mean some different things."