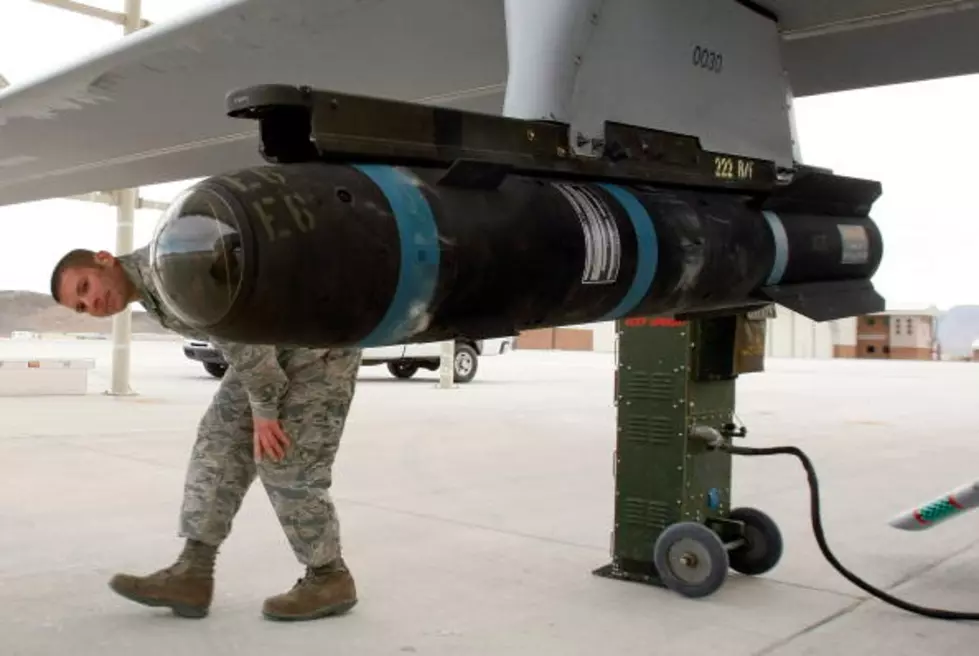 Fort Drum Lost A Training Missile In Upstate New York
Ethan Miller/Getty Images News
Notice a large black U.S. Army missile in your backyard? Don't freak out, it won't explode. Fort Drum is looking for a lost training missile. 
According to Syracuse.com, the missile is about 5-foot long, 100-pound piece of steel, has a strong resemblance to a Hellfire missile. So how in the world did they lose it?
The helicopter lost the non-explosive dummy missile Friday morning during a flight from Fort Drum in Jefferson County to Stewart International Airport in New Windsor, Orange County, according to Army officials."
AGAIN, if found, don't freak out. The M36 Captive Flight Training Missile has no risk to the public and won't explode. Anyone with information is asked to call their local police agency or the 10th Mountain Division Operations Center at (315) 772-6324.