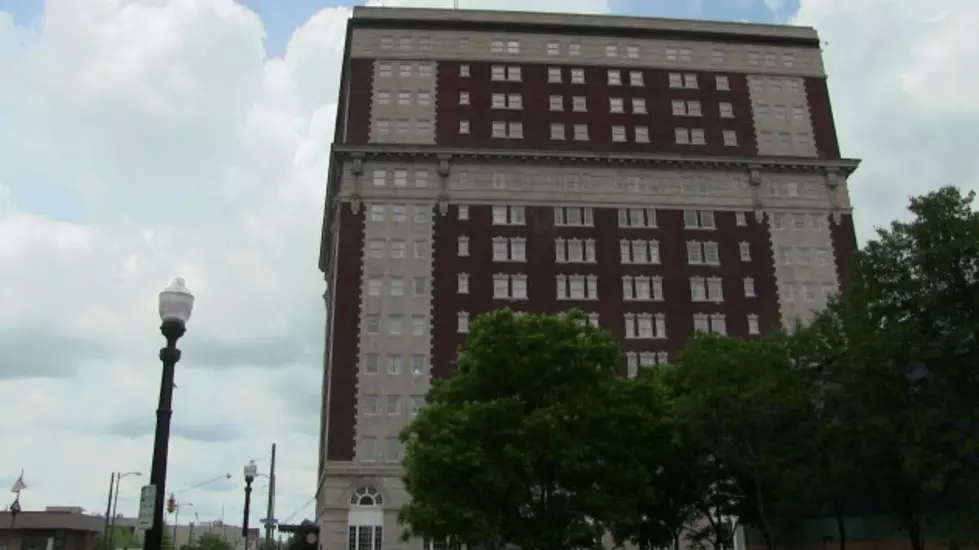 The Historic Haunted Hotel Utica ~ CNY Paranormal
Phil Nye/TSM
The Hotel Utica is a prominent building in downtown Utica. Located on Lafayette Street, the Hotel Utica was created to be the pinnacle of luxury in the early 20th century, and was home to many prominent guests, some of which may have never left.
Opening in 1912, the Hotel Utica was a tall, ten story building designed by Esenwein & Johnson. At the time of it's opening, the hotel was viewed to be one of the most luxurious hotels in the eastern United States. As a result of its luxury, the Hotel Utica played host to many prominent political and cultural figures.
Presidents William Taft and Franklin Delano Roosevelt both stayed in the Hotel Utica, as did Amelia Earhart. Due to Utica's proximity to Cooperstown, many famous baseball players such as Jackie Robinson and Mickey Mantle stayed at the Hotel Utica on their way to the Cooperstown All-Stars Game.
During World War II, many movie stars and singers also stayed in the hotel as the toured the United States visiting injured soldiers. Rita Hayworth, Bobby Darin, Johnny Cash, and Judy Garland were all guests of the Hotel Utica.
As the years passed, the Hotel Utica slowly slipped into decline, leading to its closure in 1972. Soon after, the Hotel Utica was converted into an adult living home.
In the early 2000's, investors renovated the Hotel Utica, beginning the process of restoring the hotel to its former glory.
The Hotel is now listed on the National Trust Historic Hotels of America, preserving this remarkable piece of Utica history.
With all of the prominent figures that have stayed in the Hotel Utica, as well as all of the parties and events thrown there, it is not surprising that rumors swirl that the Hotel Utica is haunted. There are reports of seeing a man in a tuxedo who then disappears, and sounds of a party wafting from an empty ballroom. Some employees describe accounts of hearing conversations held in empty rooms, and many report fleeting glimpses of the 'tuxedo man.'