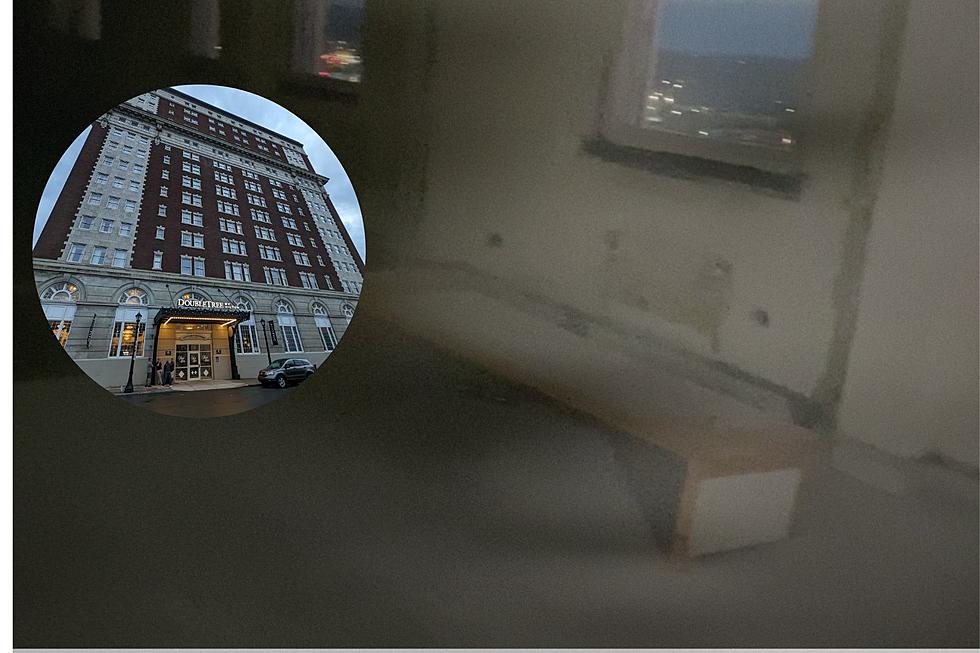 Unveiling the Eerie Mystery: Hotel Utica's Bizarre Encounter Saga Continues (4)
Credit-Envy McKee/Hotel Utica/Canva
Want to hear a ghost story? Everything in this post is 100% true.
Where did I leave off last time? Right. Charlie the Hotel Utica Lobby Ghost.
Spooky Stuff
So. Husband and I get home and I'm thinking everything is copasetic. We palo santo'd and saged ourselves thoroughly the second we stepped foot in the house. I had no idea anything was off. Remember, I was at Hotel Utica with work colleagues to chronical the experience of being in a notoriously haunted place. I was not, technically, in the "ghost hunting" aspect of such things. My intention was purely to spectate. I didn't speak to any disembodied spirits that may have been lingering around for generations. Plus, I hadn't seen nor felt any "spooky stuff" whilst touring the hotel's most haunted places.
The 13th Floor
Speaking of which, on the 13th floor, where there is notably tons of "spirit activity", professional Ghost whisperers who have fancy equipment, brought said fancy equipment with them to the 13th floor. One such piece of equipment is called a spirit box. And on it, one can hear ghosts of a bygone era chatting.
What is a Spirit Box?
According to The Ghost Hunter's Guide, A spirit box scans radio frequencies quickly and constantly to give us an easy way to communicate with ghosts, detect EVPs and have a meaningful and intelligent conversation with the dead.
Did Someone on the 13th Floor Hitch a Ride Home with Me?
So, apparently, there's a bench on the unfinished 13th floor of Hotel Utica where two ghosts were heard talking about some treachery they had committed or were going to commit.  When I was up there, in the whole dark, I walked past said bench. I did not have a spirit box with me, so I didn't hear any invisible people chatting. But that doesn't mean they weren't there. And maybe the fact that I didn't see or hear them, is related to what happened when I got home later that night. But alas, we're out of space here frens. Stay tuned for Part 5.
17 Of New York State's Most Popular Ghost Stories
New York State is obsessed with the paranormal. What are the most popular ghost stories from across the state?
Gallery Credit: Dave Wheeler
Your Ghost Guide to The 50 Most Haunted Places in New York State
Gallery Credit: Traci Taylor
The Mysterious Texas Ghost Town Of Baby Head
The mysterious ghost town of Baby Head dates back to 1800's
Gallery Credit: Chad Hasty