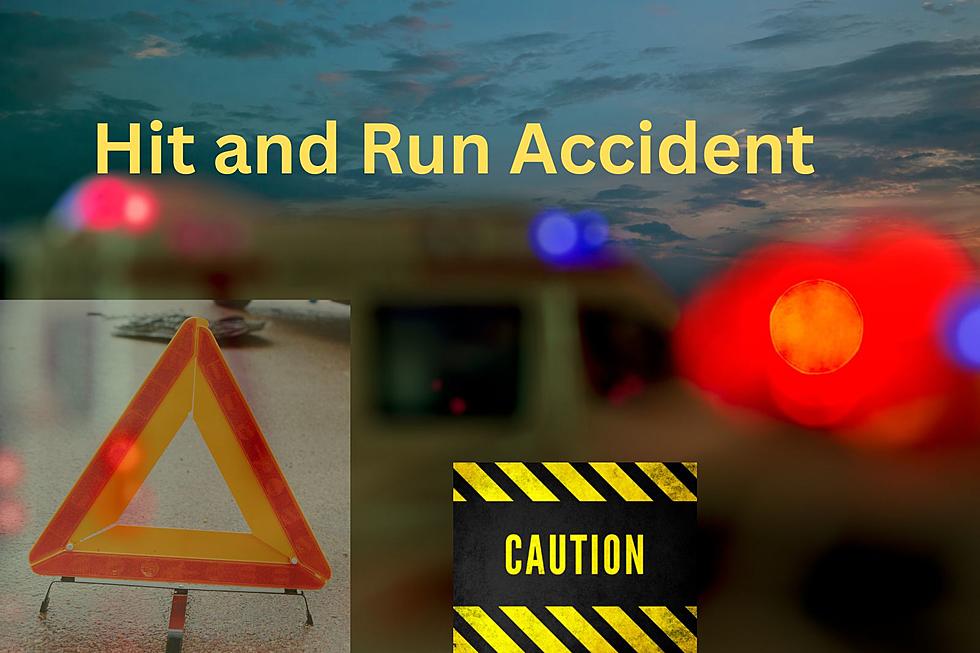 Rome Man Accused of Hitting Pedestrian, Driving Off This Week Also Charged in 2022 Incident
Canva
Investigators in Rome believe they have identified the driver responsible for Wednesday's hit-and-run incident involving a car and a pedestrian on Black River Boulevard. And, the driver is also suspected of leaving the scene of an accident in a September 2022 incident, police said.
One day after Wednesday's hit-and-run involving the pedestrian, Rome Police arrested 33-year-old Matthew Rivera on an unrelated warrant for leaving the scene of a property damage accident for an incident on September 13 of last year, police said. Then Rivera was issued an appearance ticket for this week's car/pedestrian hit and run which happened just after 12-noon on Wednesday along the 1600 block of Black River Boulevard.
The 24-year-old pedestrian was seriously injury, but is recovering and is now listed in stable condition at a local hospital, officials said.
Rivera faces charges of leaving the scene of a personal injury accident, failure to yield to a pedestrian in a crosswalk and being an unlicensed operator, investigator say. In announcing the arrest/issuance of appearance tickets to Rivera, police said he was simply released with an appearance ticket - citing NY Bail Reform laws as the reason he had to be released on his own recognizance.
[AUTHOR'S NOTE: This post is for informational purposes. The information provided within was provided publicly by law enforcement. Any charges or accusations of wrongdoing mentioned in the article are only allegations and the reader is reminded that all persons are innocent until proven guilty in a court of law.]
See Which New York Beaches Made America's Best Beach Towns
A trip to the beach when the weather is warmer is always incredible. Maybe this year you can visit one of these 14 in New York State that were the Top Rated in America.
WalletHub
compared 191 cities across America to find the best beach towns. Here's how they determined the winners:
WalletHub compared 191 cities across 62 key indicators of livability. We split our comparison into two categories, towns located by the ocean and by lakes. Our data set ranges from housing costs to share of for-sale waterfront homes to quality of beach water."
Here's a look at how New York scored:
16 New York State Cities Among Most Miserable In America
Even though New York State might be home to
one of the happiest cities
in America, we are also home to 16 of the most miserable cities too. Business Insider identified the
50 most miserable cities in the US
. Some how, New York State didn't make that part of the list. Business Insider did expand their research to over 1,000 cities and that's where New York shows up. You can take a look at the
Top 50 online here
. If you want the rest of the list, you can
go here
.
Here's where all the New York State cities ranked:
What Famous People Allegedly Own Homes In Upstate New York?
What famous people allegedly own homes in Upstate New York?