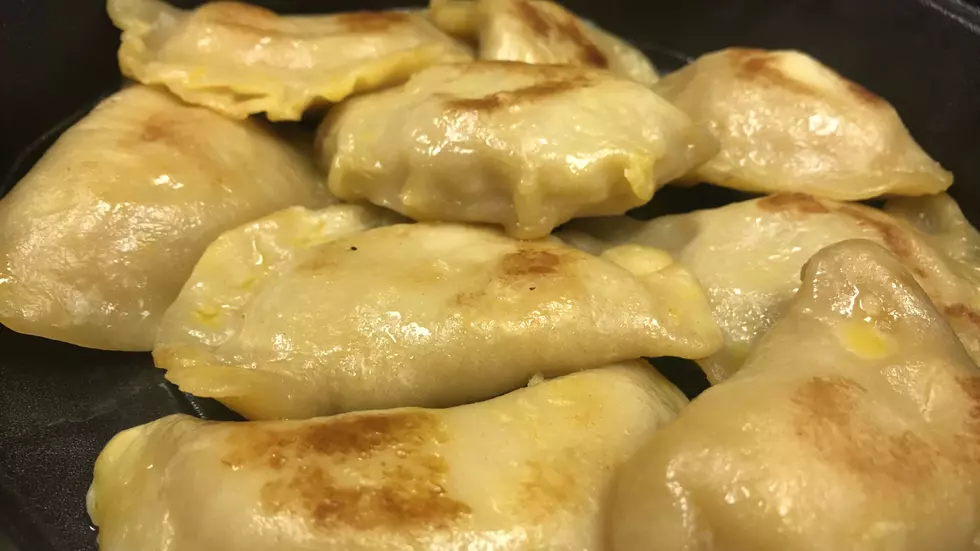 Join Kaylin in the Utica PCC's Pierogi Eating Contest!
Credit: Kaylin/TSM
I have decided to participate in the Pierogi Eating Contest at the Utica Polish Community Club - and I'm looking for someone to join me on behalf of Lite 98.7!
One lucky listener will have their entry fee paid for by us, and will also get some free Lite 98.7 goodies. If you eat the most Pierogi out of everyone participating, you could also win the cash prize!
Wanna take part? Email me at kaylin@lite987.com and tell me why. Maybe you like food challenges. Maybe you like Pierogi. Maybe you just wanna meet me, and there's no better way than bonding over food.
Polish Days in Utica are August 18th and 19th at the Polish Community Club.
If you're 18 years of age or older, for an entry fee of ten dollars, can you eat the most Pierogis in three minutes? You'll be given a platter of three dozen of Pierogi to tackle all by yourself (or more, if you can eat that many.)
For those who are interested in competing in the contest, there are two ways of entering: you can enter in person by going to the PCC, filling out the form, and paying the $10 fee. Or, you can fill out the form below, attach the $10 fee, mail it to the PCC, and you're ready to go!
The participant who eats the most will not only be crowned the 2018 PCC Pierogi Eating Champion, but there is also a cash prize!
According to the PCC's Facebook Page, their Potato and Cheese Pierogi will be served up for the contest. Members and non-members are welcome to participate.
Start training. Do some stretches, maximize the amount of room in your stomach. Good luck!