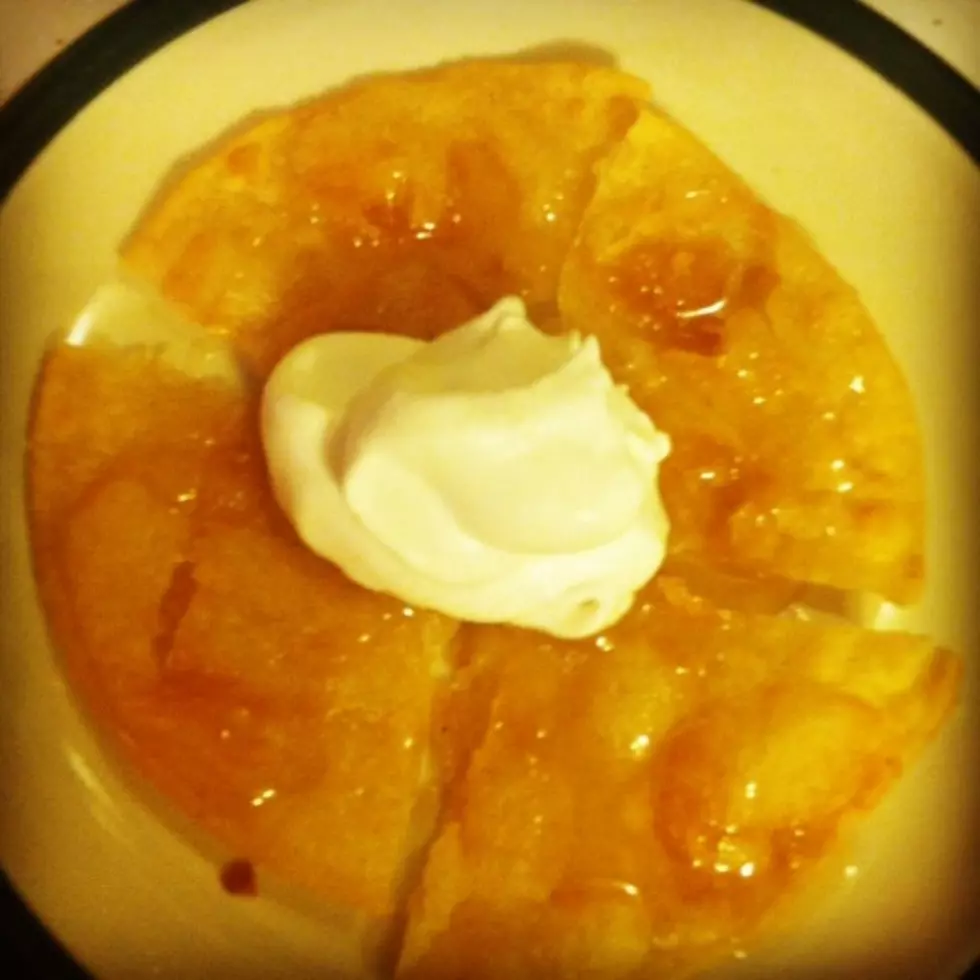 Making Sopapillas at Home
Eric Meier/TSM
The fried treats (also known as sopaipillas) are made several different ways.  In Texas and New Mexico they are more like donuts.
The style of sopapillas served in Central New York are fried tortillas.  That makes them very easy to replicate at home.
My sopapillas start with a small size tortilla rounds.  I deep fry those until they are crispy.
Most restaurants top them with honey.  I used agave nectar.  It coveys a more subtle sweetness.
Top with a cinnamon sugar mixture and a dollop of whipped cream.