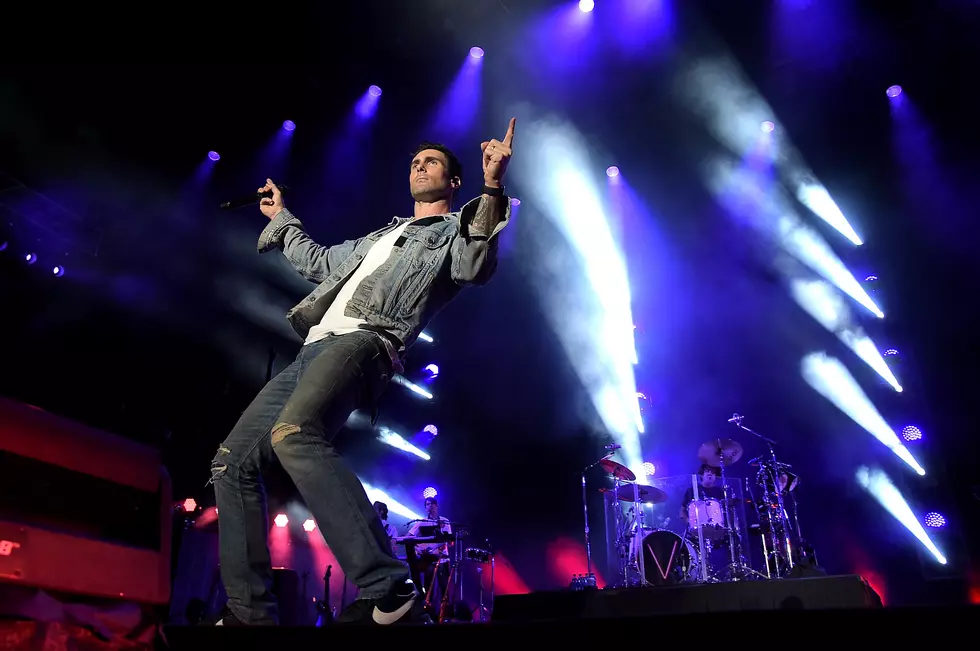 Adam Levine and Maroon 5 Have a 'Death Wish'… Coffee
(Photo by Theo Wargo/Getty Images for Turner)
Okay, so Maroon 5 wasn't in Upstate New York just for a cup of "Death Wish Coffee." They were in the area to play a show at the Times Union Center in Albany, but still how cool is that??
We wish we would have gotten the news sooner: We would have drove over to Saratoga Springs just in hopes of seeing Adam Levine and the rest of Maroon 5 at a local coffee shop. Apparently, they stopped before their show in Albany to enjoy some "Death Wish Coffee," at Saratoga Coffee Traders. The coffee shop posted this update on their Facebook Page:
Can you imagine working at a coffee shop and all of a sudden a celebrity comes in?! Not just a regular celebrity though, a talented, good-looking, frontman of a band? I can't imagine what these baristas were thinking? They were probably too excited over the free tickets (I know I would be). And can we just take a moment to realize how great that is? "Oh, you know who we are? Here take these free tickets to go to our show tonight." Ummm... Okay, you wouldn't have to twist my arm, I would be there in a heartbeat.
I've never gotten the chance to meet, or even see a celebrity in person (at least not one of Adam Levine's level). JR admitted he's met quite a few celebrities like Ke$ha, Adam Sandler, and a bunch of others... Lucky him.
That's got us thinking: Have you ever met any celebrities? When and where did it happen? We want to hear your stories! Share them in the "comments section" at the bottom of this page.
---
BONUS VIDEO: