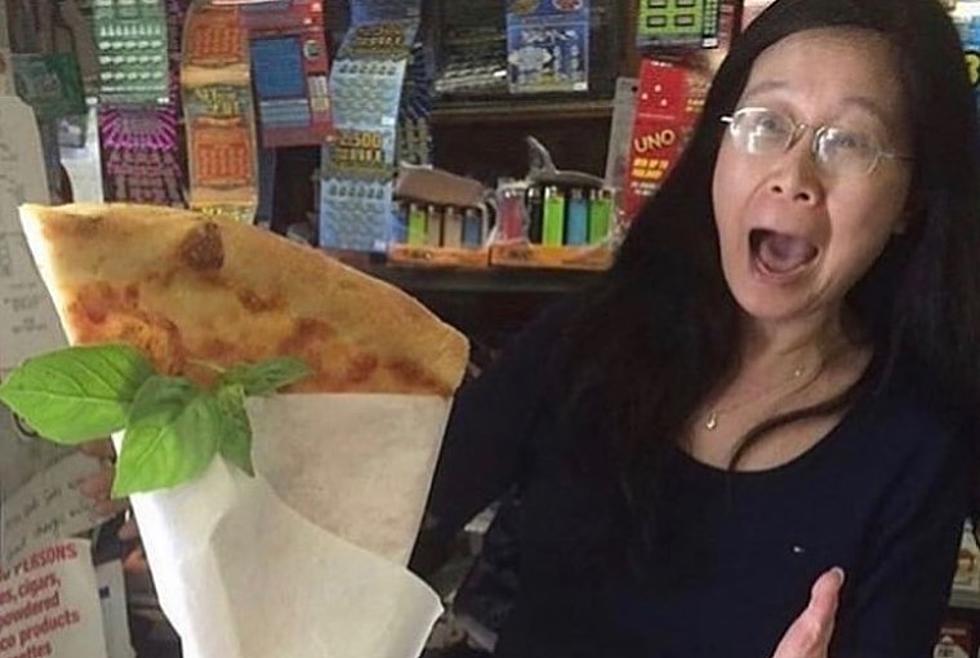 Have You Tried New York State's Strangest Food? It's Brilliant
Vinnie's Pizzeria
The "strangest food in New York" is among some of the weirdest food in America. Honestly though, it sounds like an amazing idea to us. What is it?
24/7 Tempo created a list of the strangest food in each state. The logic, America is a pretty weird place:
Despite the unstoppable expansion of homogenous fast-food places across the land, every region, every state, probably almost every town and city has its own way of cooking and combining foods and discovering things to eat that other places disdain or ignore."
Here's what they selected for New York State- Vinnie's Pizza Box Pizza:
You can put spaghetti on your pizza if you want to, like at Angelo's in Illinois (see above) — but why introduced pasta into the equation? Why not just pile pizza on — or rather into — pizza. The specialty at Vinnie's in Brooklyn is the Pizza Box Pizza, a small pepperoni pizza enclosed in a larger one that's folded over to form a box.
Vinnie's is well known for their creative cuisine using classic style and ingredients. So here's a little more info on the pizza box and how it's built from Delish:
First, the base or bottom of the box is made. It's a Sicilian dough covered in a zesty marinara sauce. Next comes Parmesan, mozzarella, and oregano. Next is the pizza that's packed into the box. It's a classic pepperoni pizza. Last is the lid. There's no sauce on this one because it's basically a giant garlic bread that's closed over the pizza.
Here's a mini one:
It's Pretty Funny Though
With dishes like upside down pizza, tomato pie, turkey joints, spaghetti parmesan of Buffalo, it's funny a pizza box made out of pizza was selected.
Here's 7 New York State Pizza Shops That Were Declared The Very Best In America
Yelp updates its list of the
Top 100 Pizza Spots in the United States
every year. New York State didn't land Number One on the list, but we did get 7 different shoutouts. Here's a look at those 7 New York State pizzeria's that made the magical pizza list:
11 Delicious New York State Pizza Challenges You Need To Try
If you love eating pizza, and you have a pretty big stomach, have you ever considered taking part in a pizza eating competition? You should check out
some of these
pizza eating challenges scattered all over New York State.
New York State's Craziest Pizzas From Krave It
New York is truly the pizza capital of the world. Here in Upstate and Central New York, our pizza beats even the classics of New York City. Where can you find the craziest pizza or crazy pizza toppings in New York State?
The team at
Cheapsim
set out on a food quest like no other- to find some of the most unusual pizzas in America for their list of "The Craziest Pizzas in Every State." If you want to sample New York States, you'll have to make the trip to New York City, specifically Bayside New York.
Krave It Sandwich Shop and Eatery is located at 40-15 Bell Blvd, Bayside, NY 11361. You can check out their
menu online
. We wanted to highlight some of their dishes here for you: