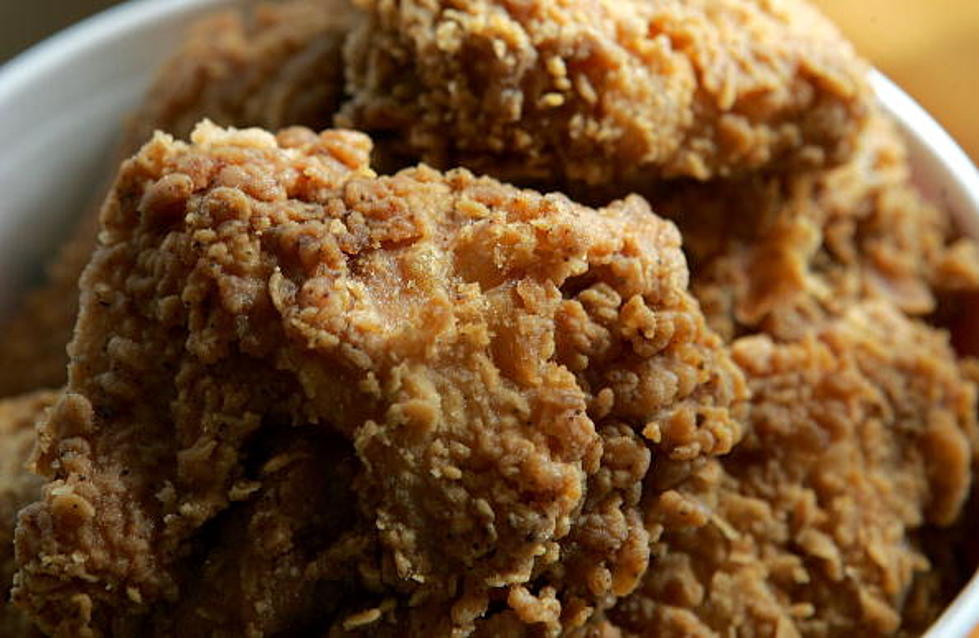 NY Tennis Fan's Food Dunking Combo Makes Internet Lose Its Mind
Photo Illustration by Justin Sullivan/Getty Images
A fan at the U.S. Open tennis tournament outside New York City caused an Internet stir that's gone viral and it has upset people all over the world. She dunked her chicken tenders in soda, a Coke to be exact.
A quick shutterbug captured some video and the vine has spread like wildfire. She was widely scorned and criticized, with one commenter suggesting she should go to jail. Either this year's U.S. Open is boring as hell OR people have WAY too much time on their hands--or maybe both. Check out...
The whole incident left us wondering just how bad IS it that she dunked her chicken fingers in Coke? Beth's stepfather used to dunk cold pizza in his coffee, which sounds a LOT more disgusting.
Now, dunking donuts in your coffee or Oreos in milk is acceptable and understandable. But...where do you draw the line?
What's the weirdest thing you dunk? Do others think it's gross?