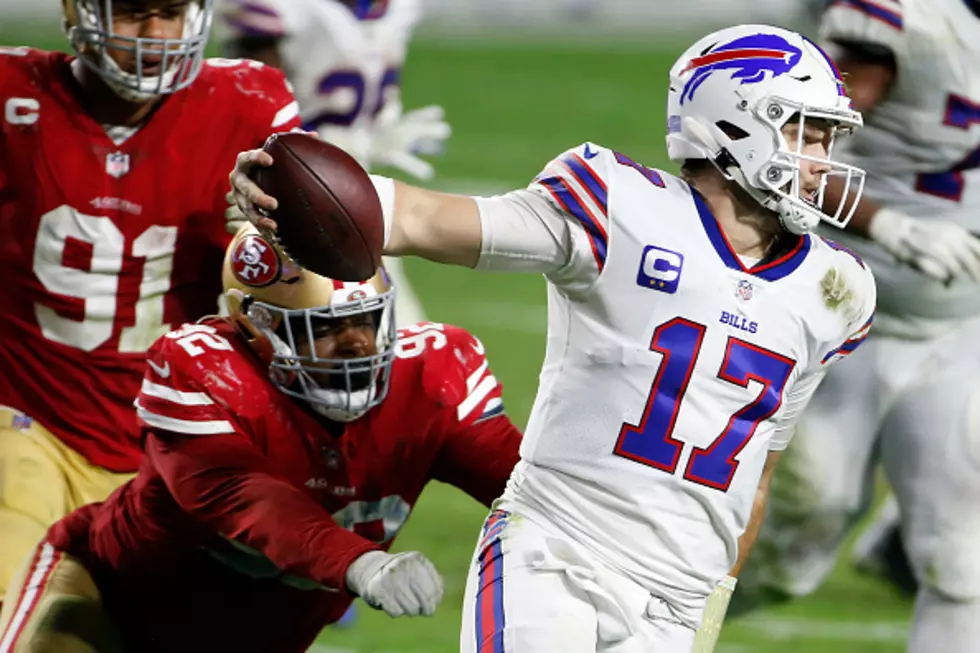 Polish Restaurant in WNY Is Serving Up "Josh Allen Pierogis"
Getty Images
You can't get much more Buffalo than Polish cuisine (mmm, pierogis) but something that is just as Buffalo are the Bills. So, it makes perfect sense to combine both of them!
According to WKBW, Gram's Pierogi House in Angola has becoming one of the most popular restaurants in the south towns and owner Nathan Hawes is also found at the North Tonawanda Farmer's Market every Saturday.
One creation is that caught our eye is the "Josh Allen Pierogi." It's made with honey, butter, Cajun and BBQ sauce!
The best part is all the pierogis are homemade, which is a must for many Buffalonians.
The fact we're only in year three of Josh Allen's career and we have already seen streets and neighborhoods changed to honor his name (Josh Allentown, Josh Allendale), just goes to show how embracing Western New York is of their new franchise quarterback.
Enter your number to get our free mobile app
I honestly can't wait to see what other creations we will see in Buffalo that is an ode to Josh Allen. I need Josh Allen pierogis in my life.
The Top 15 Pizza Places in Buffalo