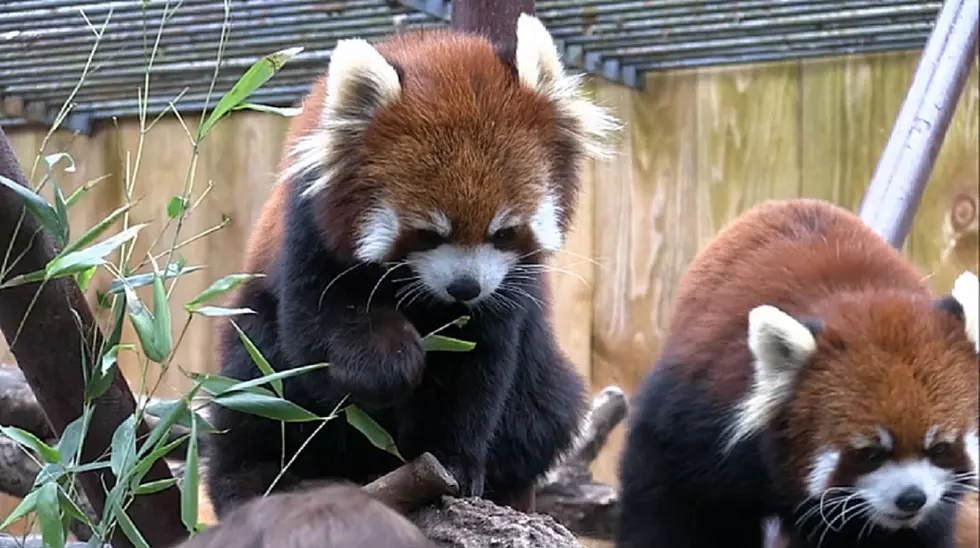 The Utica Zoo is Now Booking Animal Encounters for 2019
Naomi Lynn/TSM
If you ever wanted to get up close... like REAL up close, to some of the animals at the Utica Zoo, here's your chance. The zoo is now booking animal encounters for next year.
It's an experience like no other - Being able to go into the "den" or "habitat" of one of the animals at the Utica Zoo, learning more in-depth about that animal from a zoo keeper in a one-on-one setting, and in some cases, even being able to feed that animal.
The zoo offers five different animal encounters: African Lions, Nigerian Dwarf Goats, California Sea Lions, Bactrian Camels, and of course the most popular encounter, the Red Pandas.
Prices range from $1,000 (for the African Lions) to $40 (for the Nigerian Dwarf Goats), per encounter. Some encounters allow up to five people to be a part of the experience (which makes splitting up the cost a little easier).
If you're interested in an animal encounter for next year, you'll definitely want to book it soon - A lot of these experiences sell out. Especially the Red Panda encounters.
The Utica Zoo also offers a special photo package you can add on to your encounter, for an additional cost.
---
BONUS VIDEO: