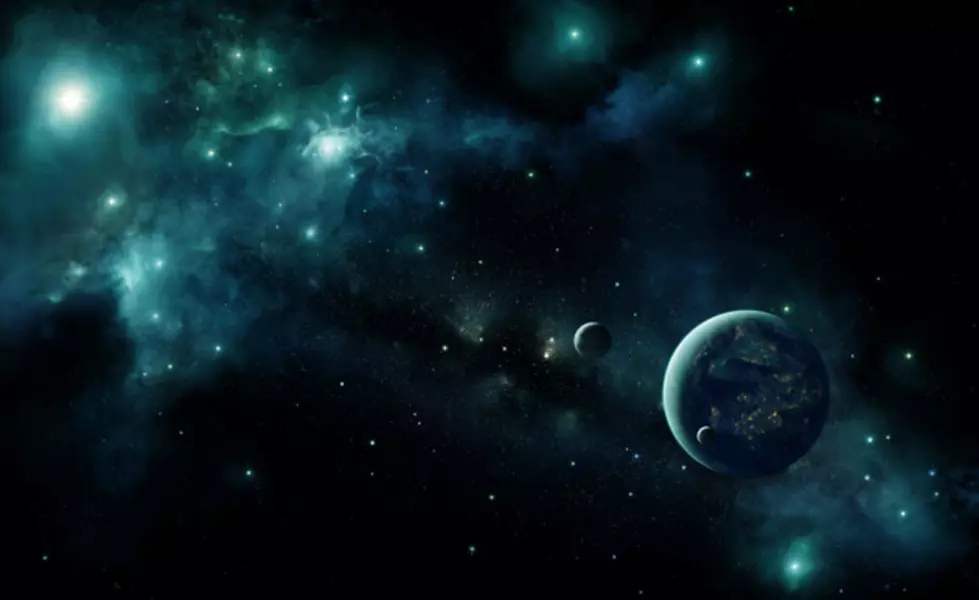 Astronaut's Year Long Mission Inspires Central New Yorkers To Explore Space Travel
Inga Nielsen/Thinkstock/TSM
The closest I'll ever get to outer space is drinking a glass of Tang. Scott Kelly on the other hand, now he's the man! How would you like to travel out of this world?!
Astronaut Scott Kelly and cosmonaut Mikhail Kornienko blasted off to spend 342 days in outer space!
"The time flies a little slower here," Kornienko said in a NASA interview conducted Monday. "But as far as our psychological compatibility, we have been working really hard on the ground to work that out, and we have lots and lots of support. Our psychological success is a given. I'm very sure about our success, and I'm sure we will not have even a modicum of any psychological issues." (CBSNEWS.COM)
Kelly told NASA administrator Charles Bolden that it he felt right at home at the space station. He looks forward to conquering challenges and hanging out with the stars in the upcoming days. Scott's twin brother Mark is a former astronaut too. He will be participating in many of the same experiments (from Earth) to provide comparative data. He told Mr. Bolden:
    "This twin study is going to give us, hopefully, information on what we need to one day go to Mars."
Ever since Scott Kelly's launch a few days ago, I've received numerous calls from people all over Central New York who are interested in virtually participating in Kelly's epic journey!
Here are some places you can see the stars and visit outer space:
The Herkimer County Boces Planetarium- Gross Blvd Herkimer, NY. Call: 315-867-2088.
The Henry Hudson Planetarium- 25 Quackenbush Square Albany, NY Call: 518-434-6311.
The Schenectady Museum and Planetarium- Nott Terrace Heights Schenectady, NY. Call: 518-382-7890
The Children's Museum of Utica- 311 Main Street Utica, NY Call: 315-724-6129.
Just Jen and I chatted about Scott Kelly's yearlong space journey this morning. Click the purple play button just below the Just Jen header to hear the audio.