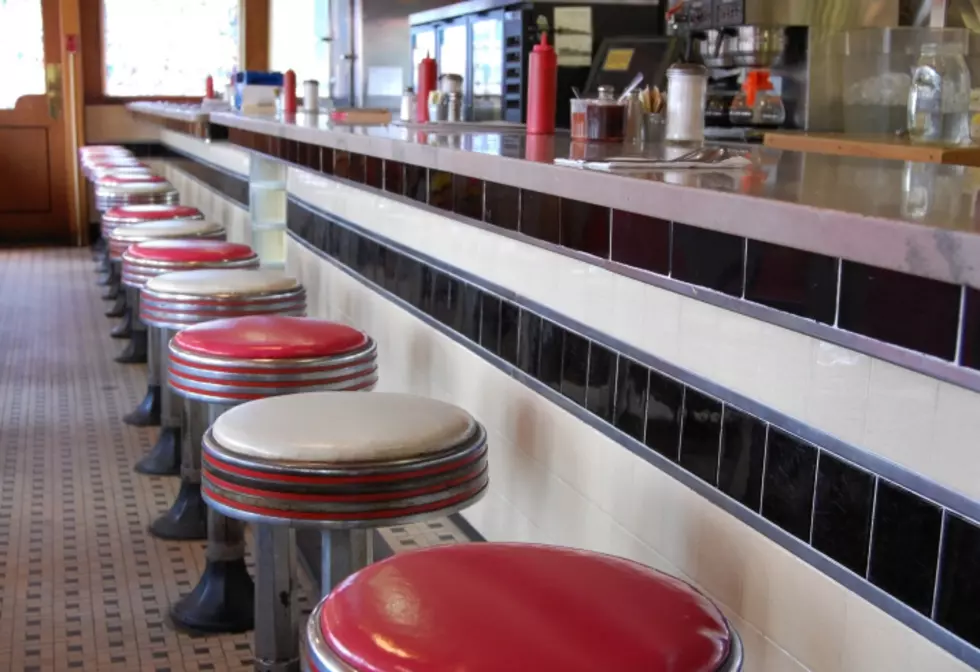 'Awesome Diners in New York' List Includes One in Central New York
Laura Stone/ThinkStock
If you're looking for that old-fashioned, true-blue diner experience, you don't have travel very far to get to one of the best.
There's something that just makes you feel "at home" when you go out to eat at a diner. Maybe it's the laid-back atmosphere, the meals that don't break the bank, or maybe it's the gigantic portions you'll usually find. Maybe it's the feeling of home cooked meals. Whatever the reason, diners just have that "something special" about them.
Obviously with all the restaurants and eateries across New York, there are bound to be tons and TONS of diners. Even right here in Central New York - You'll find quite a few. Recently, Only In Your State compiled their list of "12 Awesome Diners in New York" and one of those diners is right in our area. The diner they list is in Herkimer County...
(We figured once we mentioned Herkimer County, some people would get it). They named Crazy Otto's in Herkimer as #3 on their awesome diners list - And they're not wrong! Have you been to Crazy Otto's before? The diner is the real deal with the metal siding on the outside and all the signs, license plates, posters, and such on the ceiling and walls inside. And the food?? Crazy Otto's Empire Diner won't leave disappointed there - Especially if you stop by for breakfast. They're "Home of the World's Largest Omelet." If you do get an omelet or pancakes, or any of their breakfast specialties, get ready to be completely full! We're talking Thanksgiving, hard-to-breathe full. The more-than-gigantic portions don't skimp on flavor either. It's a delicious, unique treat you just have to experience for yourself.
If you've never been to Crazy Otto's before, we suggest to give them a try - And definitely get breakfast (don't get us wrong, they're burgers, sandwiches, and other menu items are great as well). If you've been there before, you understand why we're glad they're on this list - They deserve it!
---