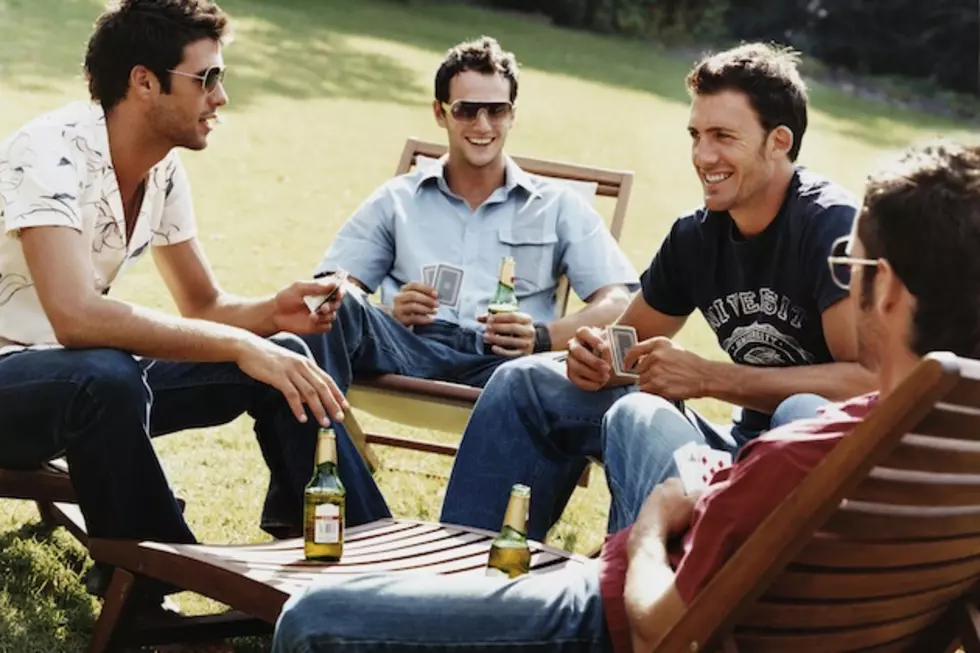 If Central New York Towns Were Central New York Dudes
ThinkStock
Central New York definitely has a specific type of guy who's very different from the guys in other areas of the United States. But, on top of that, the traits and personalities of dudes in this area vary from town to town.
We conducted an informal poll of women in Central New York and asked them to define the types of men here, based on the personalities of the largest towns and cities. Here are the results of our little study, If Central New York Towns Were Central New York Dudes:
His name is Utica...
He wears Italian shoes that LOOK LIKE they might be a famous brand, but they're not, and they're probably a couple of years old. He's embarrassed to be seen in business settings with his best buddies, Rocco, Joe, and Miggy, but he hangs out with them on weekends. He says he's going to run in the Boilermaker every year, but never gets around to registering. He does hustle, though, and is overcoming his inferiority complex.
His name is Rome...
He also goes by "Romey" and claims to have "his own table" at the Savoy, but whenever he goes with a date, it always seems to be occupied by somebody else. He's about six feet tall and weighs 265, but claims he's "about 220." He has a heart of gold, loves the New York Yankees, and, oddly, listens to Delilah at night on Lite 98-7.
His name is Clinton...
He moved here from somewhere else and owns a fixer-upper farmhouse that's currently more "fixer" than "upper." He's just a little more tan than the average Central New Yorker, which means he either spends a little TOO much time on the golf course or he's hiding a spray bottle of bronzer under the bathroom sink. Sometimes he circles the village green, just to show off his black Lexus.
His name is Herkimer...
The most naturally fit of any guy in Oneida County, he's always working in fields, on his car, and on some mysterious night classes at MV. He's so busy, a little bit of extra Axe deodorant is sometimes as good as a shower. You can trust him with your car keys, your passwords, and your secrets.
His name is New Hartford...
He likes to think he's the smartest guy in the room. His actual name is Tom, but he's known as "Gargantua" in the virtual reality world, where he plays war games on his computer and slays imaginary dragons against overseas opponents at odd hours of the night. He's independently wealthy. He's always impeccably dressed on the outside, but probably has holes in his socks and his underwear.
His name is Marcy...
Which, let's face it, is a little bit transgender-y. After all, Marcy was the name of the little girl in Peanuts who was best friends with Peppermint Patty. This guy is a bundle of contradictions. His favorite TV shows are The Bachelor (where he picks up tips on how to impress women) and The Big Bang Theory (but only because he has a crush on Kaley Cuoco.) He buys ALL his clothes at TJ Maxx and goes to the casino a lot.
If you've met some of these stereotypical Mohawk Valley dudes, please confirm or reject the profiles we've compiled. And feel free to add a few new ones.
BONUS VIDEO: