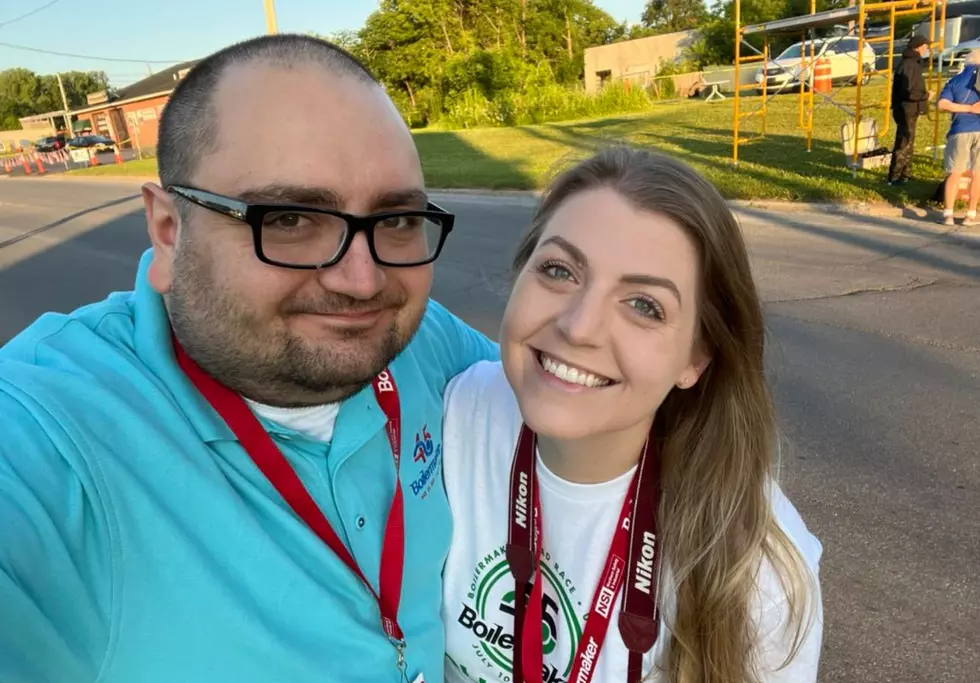 Kaylin, Goodbye And Thank You For Waking Up Central New York
TSM
For the past few years, Kaylin and I have been waking you up with Dave and Kaylin in the morning. Today we celebrated Kaylin and said goodbye.
Kaylin has announced that she is leaving Lite 98.7. I've been happy over the last few years to work with her on the morning show. Because of you listening and interacting with us on our app, we were able to win a few awards and enjoy plenty of laughs.
Kaylin wanted to share a message with you as she leaves:
I got started in radio when I was sixteen with the help of Townsquare Media. I wanted to learn more about the industry and was so happy when they allowed me to come intern. I was in the building helping enough that it eventually turned into me working on Lite 98.7 part-time on the weekends.
Just over 12 years later, I'm the first female brand manager of the station that welcomed me into the industry with open arms, and that station hit number one in the ratings. I'm on the number one radio show in the Utica/Rome area. I have won numerous awards for what I've done in the industry, and none of it would have been possible without everyone who gave me a chance.
It's time to move on to the next chapter of my career. My husband, Konrad, and I are relocating to Columbia, South Carolina. Although it is very bittersweet leaving home,  I am really excited for the opportunity that I have been given down South.
I literally grew up on this station. I was on air here when I graduated both high school and college. It's here I met Konrad (with the help of a co-worker) and now, we're happily married. It's here I've made some of the best friendships I could have ever asked for, and here where I learned lessons that have guided me down the right path. This place has been responsible for so much of who I am, and I will forever be grateful for everyone who has been part of it all.
I believe the quote from Winnie the Pooh goes: "How lucky am I to have something that makes saying goodbyes so hard." I am so lucky to have so many people in my corner, cheering me on as this new chapter starts. 
If you have an Instagram account, please connect with me @radiokaylin and follow my new adventure. 
Thank you, thank you, thank you for being part of it. It's been a wild ride full of so many amazing memories, and Central New York will always be my home. Lite 98.7 will always hold a special piece of my heart."
Kaylin, thank you for everything. Thank you for all the support you've given my wife Sarah, my children, and myself over these last few years. Hosting the morning show with you has been an honor, and I wish you and Konrad nothing but the best. As they say in NASA, "it's been a privilege flying with you"
These Upstate New York Restaurants Are An Absolute Must Try For 2023
315 Menus
is a group on Facebook focused on all of our amazing restaurants locally. You can post questions, reviews, photos, and if you're a restaurant you can post menu items, specials, and more. Recently someone posted the following question:
What local restaurant have you never been to that's on your "must go to" list for 2023?"
We decided to pick the top answers and present them to you. If there are others that should be on the list, text us on our station app:
Do You Remember These 44 Central New York Classic Bars And Nightclubs?
Do any of these spots ring a bell for you? Bring back any great memories? Let us know inside our station app.