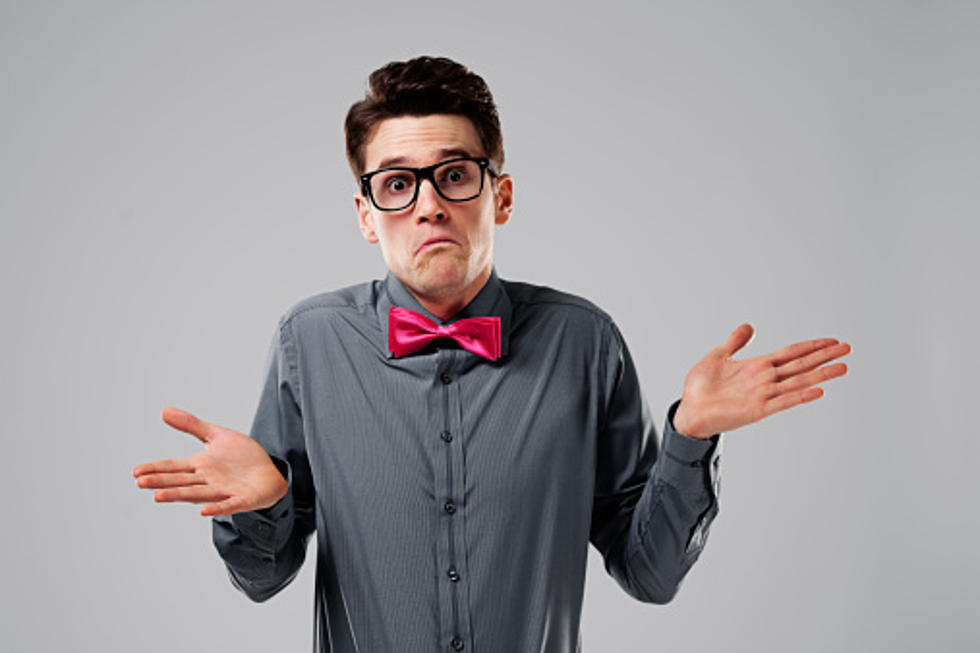 Mindbender Trivia Questions and Answers for the Week of June 5th
gpointstudio/ThinkStock
How well did you do with the Mindbender Trivia questions this week? If you missed any of them, you can get all the Q&As here...
Monday 06/05/17: Nearly 60% of people get upset when they see this on a restaurant menu... What is it?
Tuesday 06/06/17: Almost 30% of car owners don't know how to do this... What is it?
Answer: Refill the windshield washer fluid
Wednesday 06/07/17: According to a new survey, women are about 12% angrier than men while doing this daily activity... What is it?
Thursday 06/08/17: Nearly 20% of people have ended a relationship because of this... What is it?
Answer: Their boyfriend/girlfriend's parents
Friday 06/09/17: 85% of people say this makes them cringe every time... What is it?
Answer: The sound of their own voice
---
BONUS VIDEO: