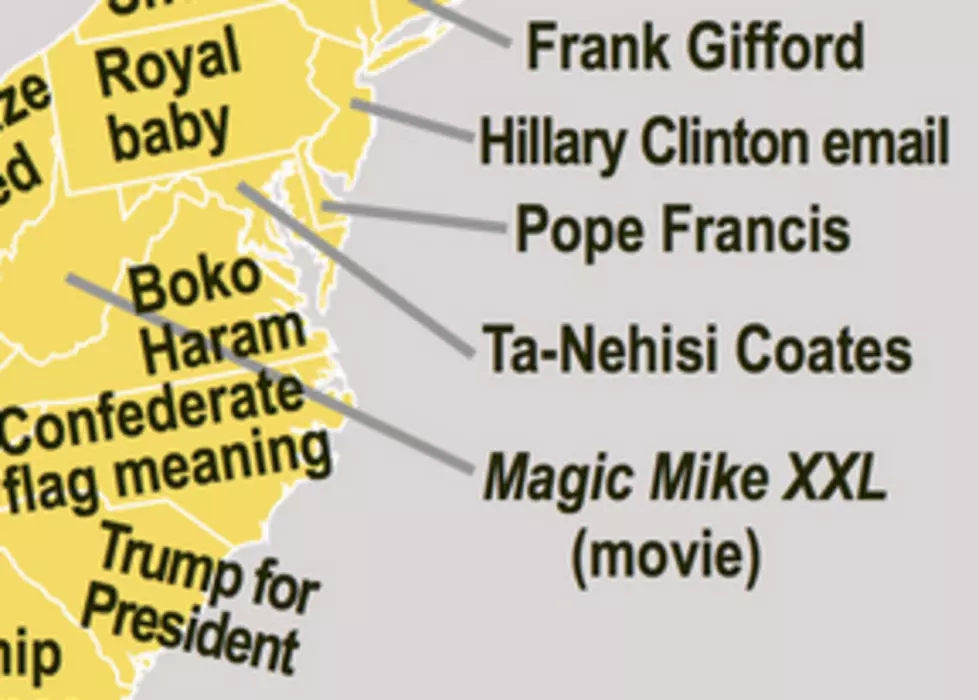 What Did People in New York Google the Most in 2015
Photo Credit: Estately.com
With the end of the year just a few weeks away, it's time to take a look back. What things meant the most to people in New York in 2015? What were the highest searched items in Google over the past year?
What a year it has been! With celebrity news, controversies, huge (and not-so-huge) movies, national and world news stories - it's no doubt people took to the internet to learn more and get their questions answered. Whether it was sparked by all the gun violence across the nation (and the world for that matter), 'gun control' and 'concealed weapons permit' were top google searches this year, but they weren't the biggest concern for New Yorkers.
So what did people in New York search for the most on google this year? Well first of all, New York had one of the longest list for search terms compared to the rest of the United States (which makes sense, a lot of people live in New York). According to estately.com some of the most common searches for New York included:
Bashar al-Assad (President of Syria)
Islamophobia
Charlie Sheen HIV (actor announced he's had HIV for four years in 2015)
Jihadism
Jennifer Aniston wedding (actress married in 2015)
American Apparel (clothing company that filed for bankruptcy in 2015)
Also on the list included terms like 'hoverboard scooter,' 'Rihanna,' and the TV Show 'Mr. Robot.'
Which one was the most common search for New York? Estately.com built this map using Google Trends, and found the most commonly searched term for New York (and other states) - Check out the map below:
That's right - the top search for New York was about the news of Charlie Sheen being HIV positive. With all that has happened this year - science discoveries with Pluto and Mars, controversies with marriage equality and gun control/rights, do you find it crazy that New York searched 'Charlie Sheen HIV' more than anything else??