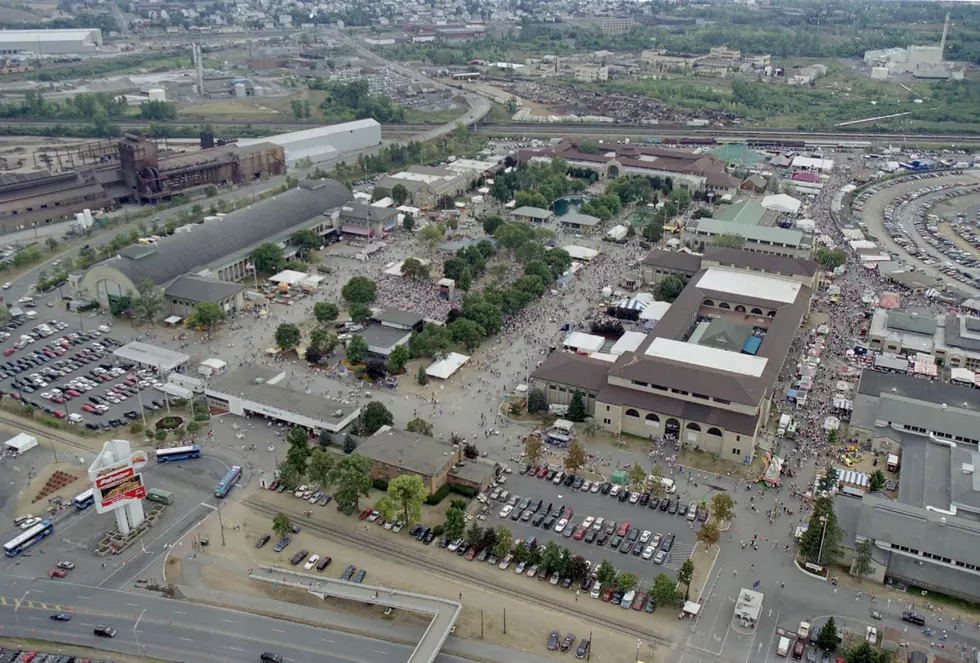 NYS Fairgoers Who Take Bus Now Dropped Off One Mile From Main Entrance
Credit: NYS Fair
If you're one of those people who parks at a destination like Destiny USA, or Shoppingtown Mall, expect to have to walk further to get to the fairgrounds entrance.
According to CNY Central, those taking the bus will no longer be dropped off near the front gates. Instead, they'll be dropped off and picked up in the Grey Lot near Gate 10, behind the Experience Stage in the West end of the fair. This lot used to be where parking for people with disabilities was.
It's causing some controversy for fair-goers. Some are fond of the change, saying it used to feel super crowded at the front gates when people would get dropped off by buses. Others are not thrilled, saying that it doesn't make sense to make people walk that far and that it's very unorganized.
It's still very early into the Fair's season, so there's still a lot of questions people have. What about those who are disabled/handicapped? What about the elderly and pregnant women?
For people with mobility issues, there are workers manned with wheelchairs to bring you from the bus to the gate.
Gov. Cuomo announced on Wednesday that Gate 10 will eventually be renovated into a second "main entrance."
Will this affect your parking plans for the Fair?