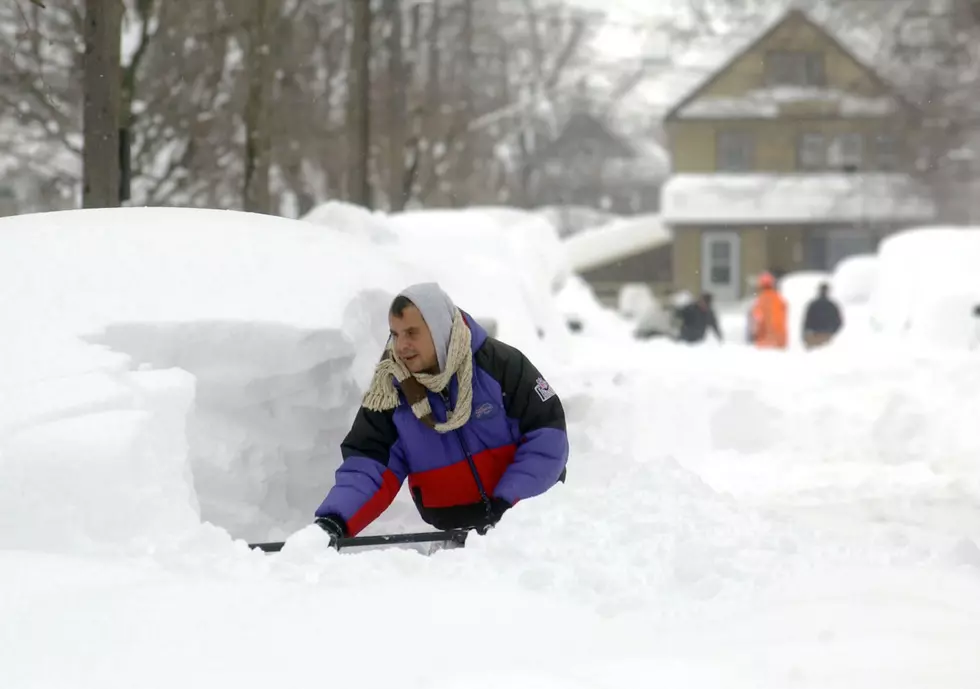 Remembering the Snowstorm That Buried Buffalo
Photo Credit: Mike Groll/Getty Images
They nicknamed November 2014 as "Snowvember," as areas of Buffalo and Western New York were completely buried in snow. Today, we take a look back...
November 13, 2014 a winter storm system began forming on the western side of the United States, just off the coast of Oregon. Over the next few days, this storm system would make its way across the country dropping snow from the Rockies, to the Midwest and Great Lakes Region, to the Northeast States, but no place would be hit as hard as Western New York.
On Monday, November 17th a "Major Lake Effect Snow Event" was in the forecast for Tug Hill, Western New York, and the areas along Lake Ontario. At the time, the National Weather Service in Buffalo was calling for about 2-and-a-half feet of snow for places like Lowville and Watertown, and about 2 feet of snow for Buffalo and the surrounding area.
By the time the massive snowstorm finished wreaking havoc on the western side of New York, Buffalo and the surrounding area would be buried in more than 60 inches of snow. Snowfall totals ranged between 5 and 7 feet throughout the region, with Cowlesville, New York reporting the most snowfall at 88 inches!
The snowstorm caused the New York State Thurway to completely shut down from Rochester to Ripley - And a travel ban was put in place. Many drivers ended up stranded on I-90. The heavy weight of the snow caused roofs to collapse, windows to break, and area schools were closed for more than a week as plows tried to clear the snow. You can see some of the unbelievable pictures from the storm here.
Naomi Lynn knows the severity of this storm all too well. She had just moved to the area, and her father had come with her to help her get settled in. They dropped off their moving truck in New Hartford - Which meant her dad would be taking a bus back to Michigan. Naomi dropped her father off at Union Station not knowing that a bus trip that should've taken 15 hours was about to be a 98 hour ordeal. He had made it into Buffalo, but the thruway was impassible - He had to camp out in Buffalo for over 36 hours! He talked to Naomi about the whole situation in an interview (which you can listen to below):
---