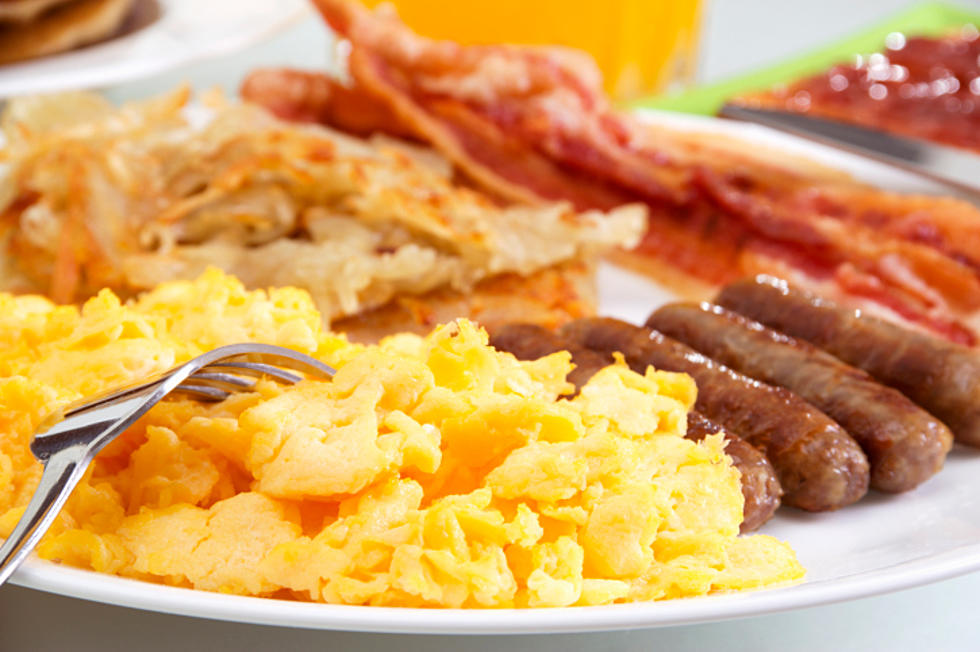 Utica and Rome Restaurants Offer Upstate NY's Best Breakfasts
iodrakon/ThinkStock
There's another poll out from New York Upstate and it ranks the best breakfast spots in the state's 50 biggest cities. We're lucky to have 2 on the list - one from Utica and one from Rome.
Bite Bakery and Cafe has been a welcome addition to the downtown Utica scene. And it landed at #11 on the list. They serve breakfast Monday through Saturday from 7am-11am and Sunday from 8am-1pm, including their amazing Sunday brunch. From breakfast burritos and blueberry pancakes to omelettes and made to order waffles, this is breakfast elevated to a level of perfection. Plus great stuff for the kids. And it's all tucked away in a cool little downtown space at Franklin Square in Utica.
---
Eddie's Paramount Diner is a cozy, old school diner that's been a favorite in Rome for a long time. And that real authentic diner feel is what landed them at #30 on the list. It features good old fashioned diner foods at reasonable prices. Large portions too. This is real comfort food whether it's breakfast, lunch or dinner. Just make sure you bring cash - they really take the classic diner concept seriously and don't accept credit cards.
---
This list looked at the 50 biggest cities in the state and chose a top restaurant from each city. We know every little town around here has some pretty incredible breakfast spots too. So we had to add one more to the list.
Wendy's Diner is hidden off Route 8 in Cassville. It also happens to be attached to the fire station, and if they can get the fire department's seal of approval you know they must be doing something right. Again, this is comfort food, simple but hearty and always a family favorite.
What's your favorite place for breakfast in Central New York?
---
BONUS VIDEO