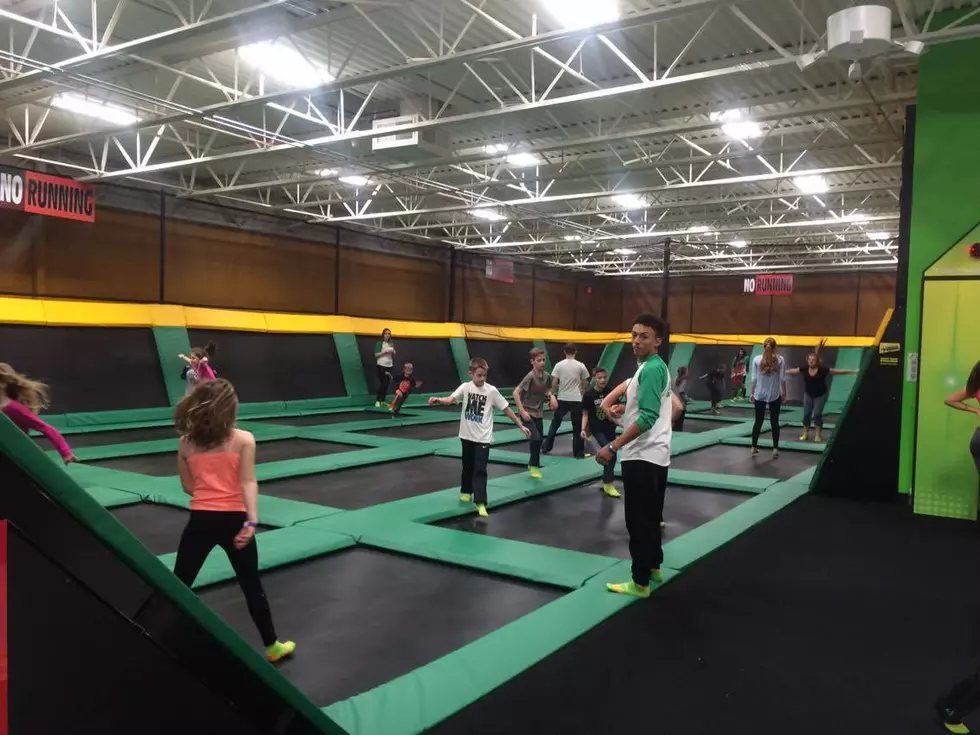 The First Bounce Party at Rockin' Jump in New Hartford [PHOTOS]
Naomi Lynn/TSM
Before Rockin' Jump has their grand opening celebration, a handful of Lite Listeners got the chance to check out the trampoline park and have a first bounce party!
Rockin' Jump in New Hartford is officially opening! They will be having a grand opening celebration going on through this weekend - as their grand opening will be on Thursday (December 3rd) - Lite 98.7 will be out broadcasting live from 11a - 1p on Saturday (December 5th).
But before all the grand opening celebrations, Lite 98.7 offered a 'First Bounce Party' at Rockin' Jump which happened last night (Tuesday, December 1st). So how was it? Were people excited for the extreme trampoline park - Rockin' Jump? Well, the photos speak for themselves...
Rockin' Jump in New Hartford is an extreme trampoline park that offers activities for everyone - from young children to teenagers to adults! Matt and Naomi from your Workday Kick-Off got the chance to get a sneak-peek at Rockin' Jump before it even opened.