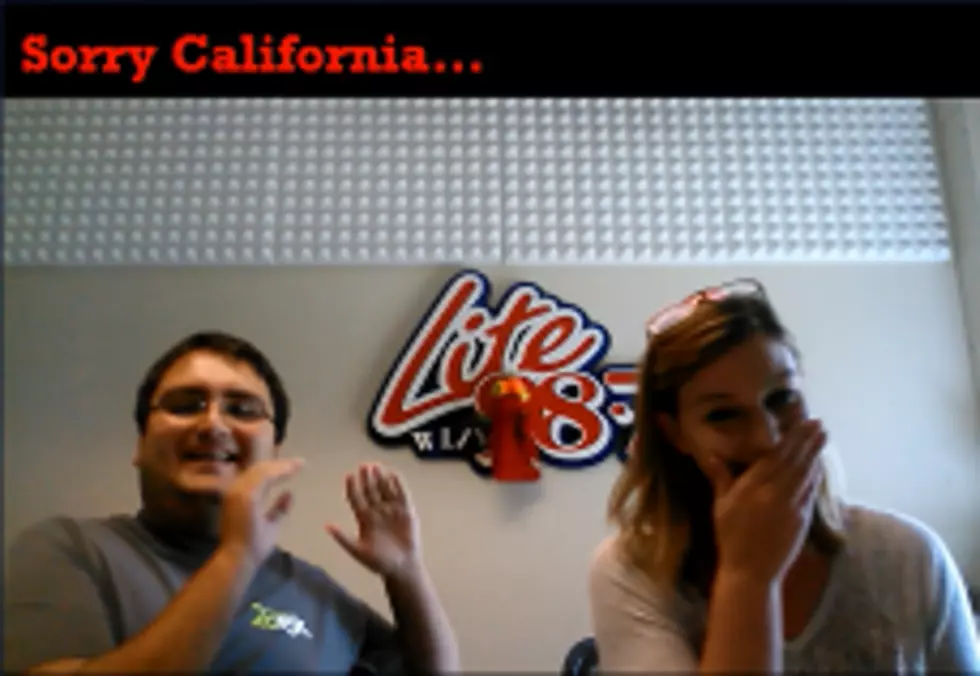 5 Unique Things About the Utica Area That You Have Probably Never Noticed Before [VIDEO]
Naomi Lynn/TSM
Utica, Rome, and the Central New York area is pretty unique, but I think people forget from time to time just how unique it is. Here's five things you may have never known about this area, that makes it different from everywhere else in America.
I'm so tired of hearing 'Utica stinks,' 'There's nothing good in Utica,' or any other ridiculous thing like that. Utica and the Central New York area have a lot to offer! These are just a few of the many, MANY things that make this part of the world so great!
1 - World's Largest Watering Can
It's in the Guinness World Records. Utica has the largest watering can on the planet (and it's at the Utica Zoo, in case you didn't know). No other place in the world can claim that title!
In 1945 he got his first job at a radio station in Rome - WRUN. Granted, he worked in the mailroom, but he moved his way up until he had his own on-air spot. After that, he worked in Syracuse, he held a job at WKTV, and continued to move through 'The Biz.'
Think about it. If Dick Clark never got his start here, there may have never been a 'New Year's Rockin Eve!'
3 - The Variety of Cultures
Polish, Asian, Italian, Greek, Hispanic, and a million more - all these different cultures in one area. With all that, comes a variety of food you can never get sick of. When I go into a restaurant (anywhere in the area), there's a good portion of the menu I can't even read! It's names of food I've never heard of - and it's one of the coolest experiences ever! Seriously, it's like you can take a trip to another part of the world, and all you have to do is travel a block or two.
4 - The Ginkgo Tree
Clinton is home to a very rare, and very old tree - The Ginkgo Tree. Most Gingko Trees are found in China, and they're rare out there. So, for us to have our own Ginkgo Tree right here in Central New York... Well, that's something special.
5 - Fresh, Better Food
I don't know what it is, but there's something about the food out here. Not only is there an endless variety, but there's something that makes food out here better - It tastes so fresh. Everything is so flavorful. Don't get me wrong, the Midwest has great food, but I could order the same cheeseburger here - and I know it will taste better. It's like all the companies make New York their first stop when they deliver food (man, this is hard to explain, the video below might help...might).
Wheeler and I talked about the things in the Utica area that make this place so unique. We may have gotten a little carried away at times (and burned California a little bit), but other than that I think we explained it... decently.