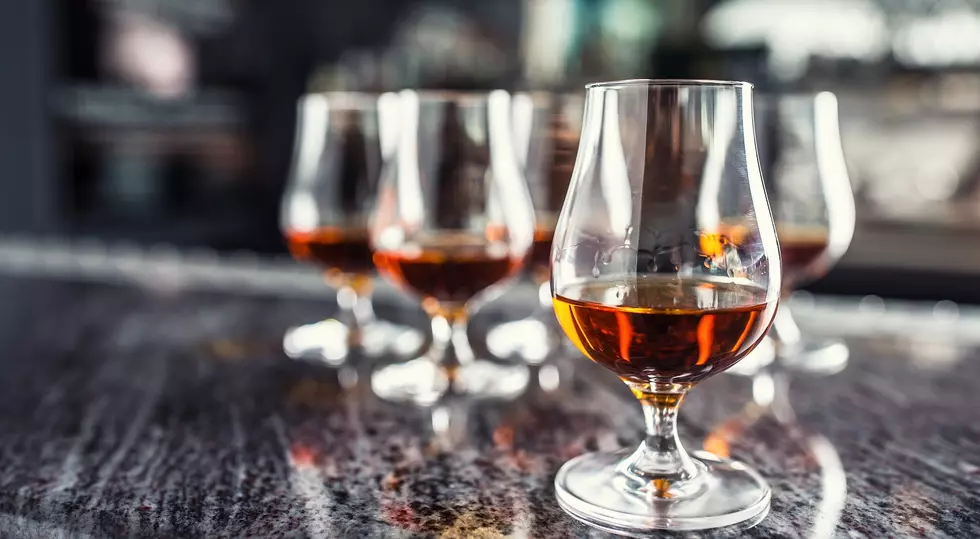 What Bourbons Lovers Want For Christmas
Getty Images/iStockphoto
There have also been whiskey and wine advent calendars that people have been wanting to get their hands on this year. The goal of all these calendars? Counting down to Christmas in a very 21 and over type way.
It was shortly after this conversation that she challenged me, a bourbon and whisk(e)y enthusiast, to coming up with the "12 Days Of Bourbon". I said, so what's the challenge? So I added just a few rules, the bourbons have to be readily available, aka NO PAPPY VAN WINKLES and I had to have actually tried them, if I am suggesting it.
So the following are listed in no particular order. The rule that I have added for 2019, is that the bottles had to be under $100 each. Listen, I love a good bourbon, but some of the prices have really gone a bit nuts over the last few years.
Here is the list. What do you think? Agree, Disagree? I do have a few suggestions if one or two of these are not available at the bottom of the post.
12. Colonel E.H. Taylor Small Batch Bourbon
11. Angels Envy, Port Cask Finished
10. Old Fitzgerald Bottled-in-Bond
9. 1792, Either the Small Batch, the Port Finished or Bottled in Bond
8. Maker's Mark, a great place to start if you have not tried many bourbons. There is also a new RC6 that just came out that is worth the try.
7. Knob Creek, a great 9 year aged, 100 proof bourbon that can be in a cocktail or hold its own weigh with an ice cube or two
6. Four Roses Single Barrel
5. Booker Noe, Little Book Chapter 3 just came out, but if you can find any of the other "Chapters" try them as well.
4. Elijah Craig Barrel Proof, not for the beginning bourbon drinker, add a cube of ice and let it rest for a minute or two before enjoying
3. Clyde May's Bourbon, coming in at a relatively low proof 92, this is a sipper and been a tad bit tough to find. I had a friend grab me a few bottles from out of state.
2. Evan Williams Single Barrel this is probably one of the least expensive bottles on this list and one that not too many people know about it. You should be able to find it in the 30-40$ range.
1. Basil Hayden, classic OG.
***Some substitutions could include the Jefferson's Presidential, Bakers, Elijah Craig 12 year, Bulleit, Woodford, Willet Pot Still and Maker's 46, Hudson Baby Bourbon***
Full disclosure, I have had the Pappy Van Winkle 15 year old and it was delicious. Do I think I will ever get my hands on another bottle of it, probably not, but I did make sure to share that particular bottle with as many people as I could, while constantly 're-sampling' it for myself.
Do you have a few favorite bourbons that I should add to the list? Have you had any recently that you suggest I try? Let me know.