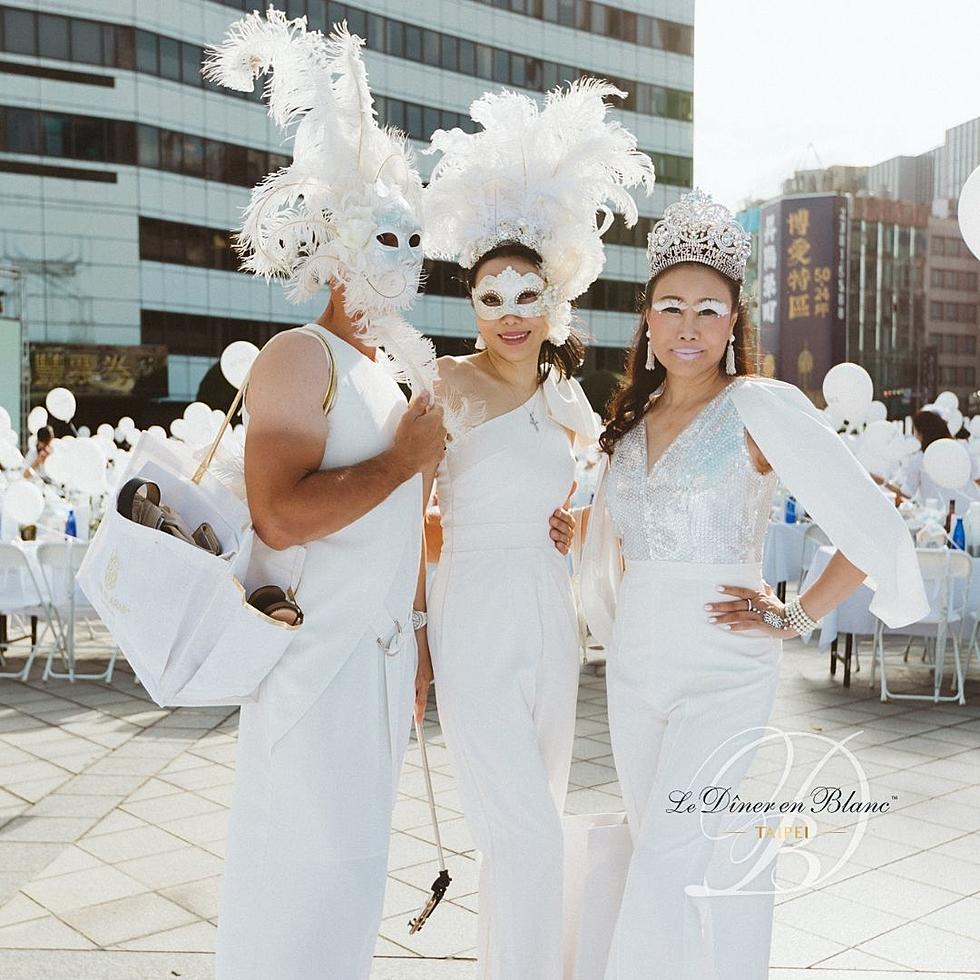 Fabulous! The Case for Diner en Blanc Upstate NY
Le Diner en Blanc International
Ever heard of Le Diner en Blanc?
According to the Diner en Blanc New York website, "At the last minute, the secret location is revealed to thousands of 'friends' who have all been patiently waiting to learn where 'Dîner en Blanc' will take place. Thousands of people, dressed all in white, and conducting themselves with the greatest decorum, elegance, and etiquette, all meet for a mass 'chic picnic' in a public space.
A Chic Evening Out
Over the course of the evening, guests experience the beauty and value of their city's public spaces by participating in the unexpected. Beyond the spectacle and elegance of the dinner itself, guests are brought together from diverse backgrounds by good taste and a love of beauty. Le Dîner en Blanc recalls the elegance and glamor of high French society, and guests engage one another, knowing that they are taking part in a truly magical event."
Ooh La La Entertainment!
It sounds fabulous doesn't it? I mean, if you're into such a thing. Having been to my fair share of Diner en Blanc events in Philadelphia--both before and after the pandemic lockdown, I can attest to the beauty and the spectacle. Each year is always something new. The fashion! The street performers! The live bands! The dancing! The DJs! The table art! It truly is a one-of-a-kind event that has to be experienced to truly appreciate.
Le Histoire
Le Diner en Blanc's history is just fabulous.
According to The Sophisticated Life Blog, "In 1988 a Frenchmen named Francois Pasquier invited a group of his friends to an outdoor dinner party in Paris. The requirements were simple. Wear formal white attire, be able to enjoy good food and wine and even better company."   And Francois' impromptu dinner party has been expanding all over the world for over 30 years with more than 50 cities on 5 continents participating-- including Dubai and Jamaica. New York City is one of said cities.
Why Not Upstate New York?
Which is cool and all, but what about Syracuse, Rochester, Albany, Buffalo, and Utica? Does not Upstate New York have wonderful, historic places worthy of an impromptu, all white-wearing "chic pic-nic"? If Atlantic City, NJ can host a Le Diner en Blanc, certainly, one of the major Upstate New York cities can pull it off too.
Swifties Reveal What a Taylor Swift Party is Really Like...
Love Taylor Swift but are feeling a little apprehensive about buying tickets to "The Taylor Party: Taylor Swift Night" at the Knit? Here are some real, unfiltered Reddit reviews from those who've gone to this event in other cities.
7 Places To Rent A Party Tent In Western New York
*The pictures in this post are stock photos. They might not represent the actual tents provided by these companies*
New York's 15 Biggest Party Schools Ranked For 2022
This ranking comes from the US college aggregate website
Niche
. Started in 2002, Niche provides comprehensive reviews and information for colleges on pretty much anything you'd want to search. They used student reviews and other data to pull this together, so we're standing by it. Now let's get this party started!