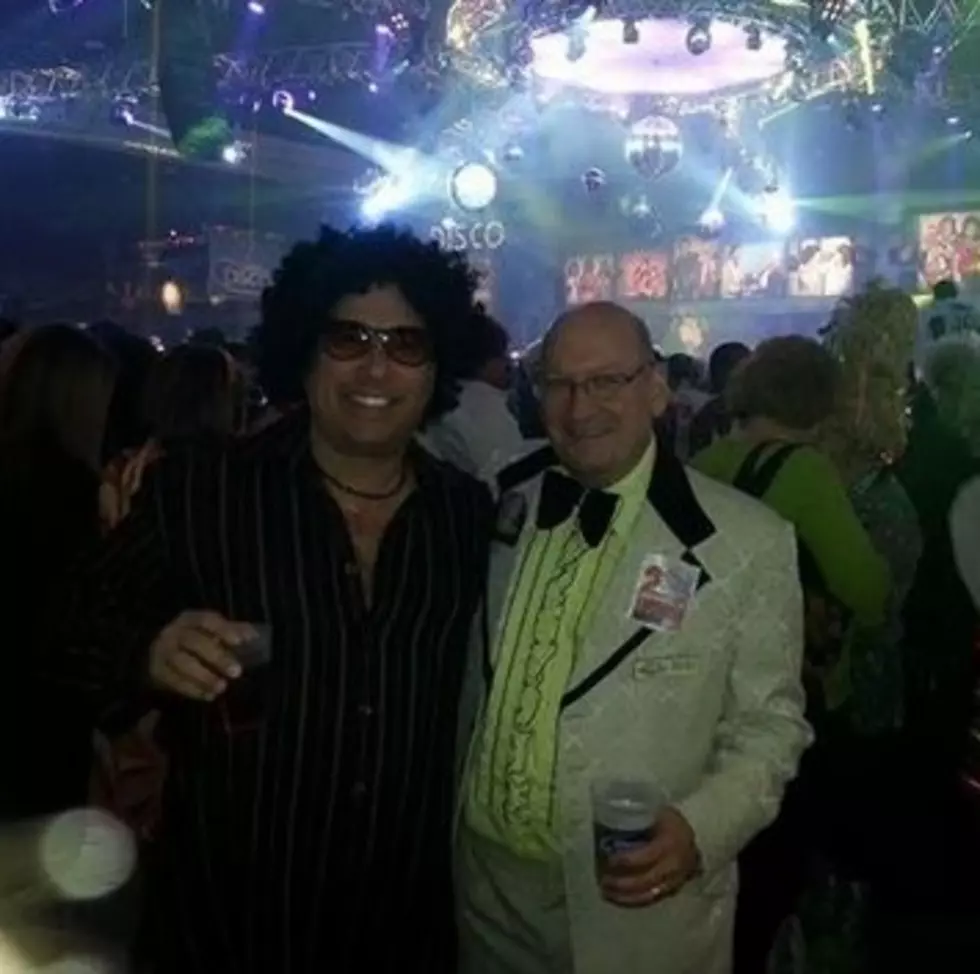 Mark Richards Attends Disco Party and Ends Up On The Buffalo Local News, Can You Spot Him? [VIDEO] [POLL]
Mark Richards TSM
Who would want to put my ugly mug on their local newscast? WGRZ Channel 2 in Buffalo, that's who. Can you spot my buddy DJ Russell K and I in this local news report? Have some fun by taking a look at the report and leave the time spot in comments.
Here's is another picture of my buddy and I that might help you spot us.
This event has been such a success in Western New York that I think we should continue to do the Studio 54 Disco Party here in Central New York. What do you think? Please take the poll so we can get an idea of how big of a venue we should reserve to hold it in. Should we do it Thanksgiving weekend? Do you have a 70s costume to wear? Should it be required or just strongly suggested? Your feedback is greatly appreciated.