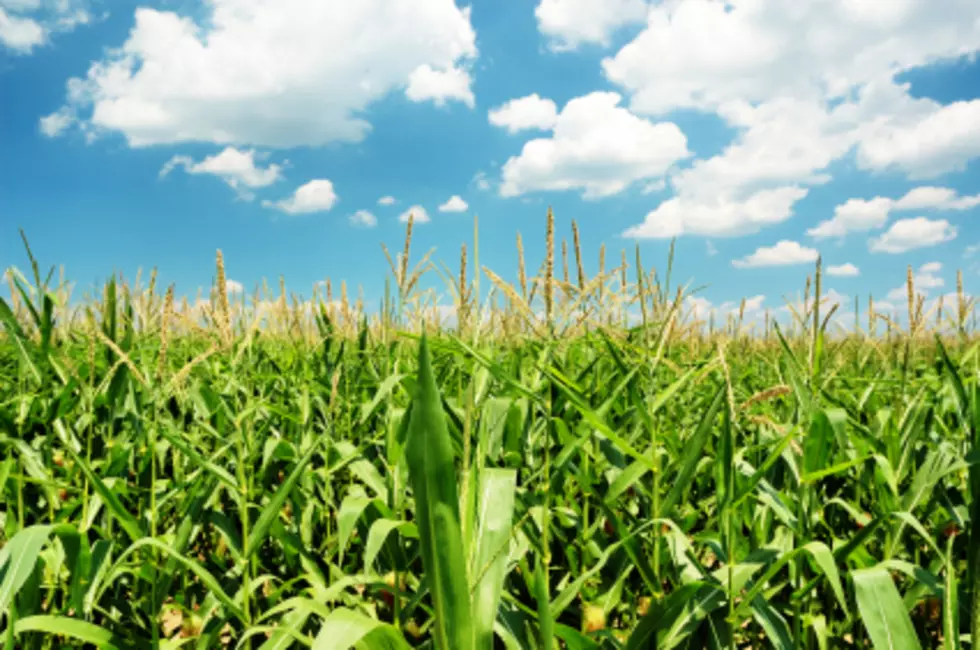 3 of the Best Corn Mazes In Central New York
Steve Frost/Thinkstock
Autumn in New York is the most colorful season there is,  and if you're looking for a fun adventure with your friends and family, get lost in some of the Empire State's best corn mazes!
I participated in "Flashlight night" at this crazy and fun corn maze awhile back. If you think navigating down a curvey corn maze is challenging in broad daylight, try doing it after the sun sets. I took my adorable nieces on this  Central New York adventure a few years ago, and after they finished, they asked me if they could do it again. Being the cool Uncle that I am, of course I said yes. According to Remsen Depot.com:
The 6-acre maze is located on Depot property. Participants receive a ride on a hay wagon to and from the maze (except Barn FOTA weekend). During the maze, a snack bar and gift shop are open in the Depot. The design of the maze changes each year (see below).
Remsen Depot Corn Maze is open September 26th -October 12th from Noon-5. For directions and more information CLICK HERE.
Not only does this farm have an enormous selection of giant pumpkins to choose from, they also offer beehive tours, photo sessions, exciting hayrides, and one of the most unique corn mazes I've ever attempted. This maze has got plenty of corn hedges and lots of twists and turns. It took me nearly an hour to finish this puzzle the last time I tried. I got lost, and I was afraid. My mommy was nowhere to be found. No but seriously, its a ton of fun, and it's FREE!
Cullen Pumpkin Farm is located at 587 Cullen Road in Richfield Springs for more information CLICK HERE.
Here's one more reason to visit beautiful Madison County this fall. Critz Farms is a one of kind multi-faceted farm with a ton of autumn fun to offer. Autumn at Critz Farms means sampling super sweet maple syrup, and delicious apple cider. It also means embarking on a journey through one of the most giant corn mazes I've ever seen. According to Pumpkin Patches and More.org:
This year's corn maze has been designed and installed. We are collaborating with the Rosamond Gifford Zoo this year to raise awareness of their many amazing exhibits. This year's maze is the Giant Zoo-Tastic Octopus's Garden.  As usual, you'll be able to enjoy the challenge of the maze, find the information stations, and earn a prize!
Pack up the mini van and make a road trip to Critz's this autumn! For more information CLICK HERE
This morning Just Jen and I talked about  the time something embarrassing happened in front of 1500 people.