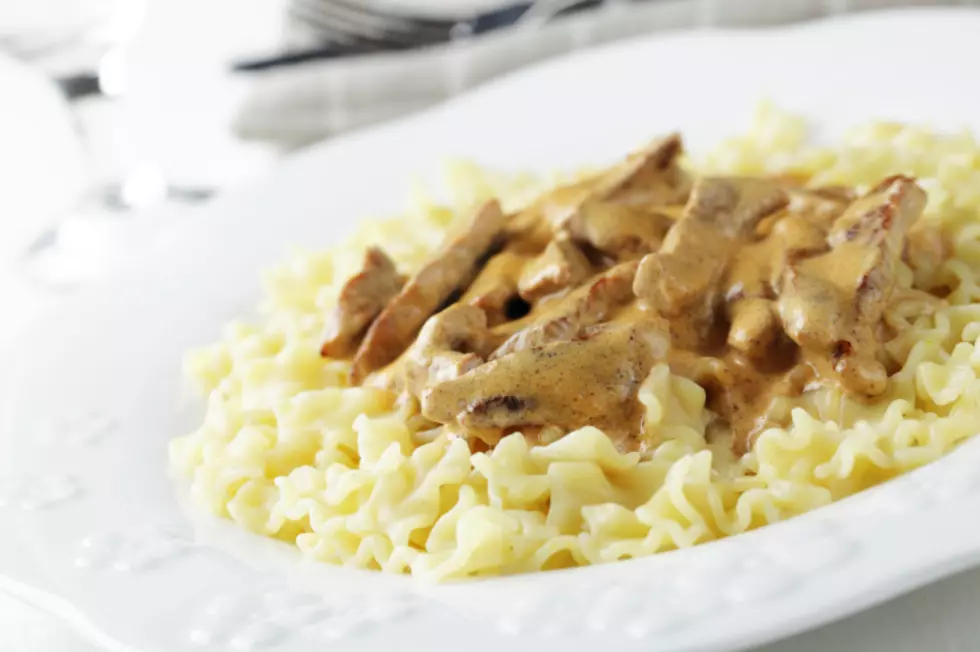 Our Top 10 Most Mouthwatering and Delicious Posts of 2016
Lilyana Vynogradova/ThinkStock
We write about food a lot. These are our top food-related posts of 2016 - From restaurants you may not know about to the best place for sandwiches in the area - Trying "Turkey Joints," and everything in between...
1. "5 Utica Restaurants You Probably Don't Know About... But Should!"
In this article, we researched other restaurants in Utica - Restaurants that received amazing reviews, but weren't as common as the places to eat we always here about. We then stalked them out on Facebook to learn more and see what dishes and meals people were raving about. Some of the restaurants on the list include "The Black Cat Bar and Grill" and "Top of the Morning Cafe." You can see all the restaurants and get the full story below:
---
2. "Will Pizza Vending Machines Come to Central New York?"
It may sound a little odd but pizza vending machines are a big hit in Florida, and the Pizza Touch company says they want to go nationwide with their hot pizza vending machines. The fresh (not frozen) pies cost $6, and you can choose your toppings. The pre-made pizza is then heated inside the machine, and ready for you to enjoy in about 2 minutes.
---
3. "'98 Seconds with Naomi Lynn' - Finally Trying Turkey Joints"
It only took her two years to get around to it, but Naomi Lynn finally went out and bought "Turkey Joints" - A favorite in Central New York. Unfortunately, Naomi was a little confused on how to eat these delicious treats... You're probably wondering how could anyone be confused on how to eat a turkey joint - But you can watch the video (above) to see why.
---
4. "Dolgeville's Delicious Drive-In"
Green Acres has survived as a family-owned and operated business, and has been in the same family for over 50 years.  It was once just a small shack selling burgers, soft ice cream and shakes.  It's been expanded with indoor seating and a larger menu. Sweet potato fries, homemade chili, hotdogs, turkey burgers and chicken tenders are some of the favorites.
---
5. "'Munchies with Matt' - Pumpernickel Deli's 'Unforgettable Sandwich'"
"New York Upstate" released their "Unforgettable Sandwiches" list, and Pumpernickel Deli made the list. The cool thing about this is that out of all the places listed, Pumpernickel Deli wasn't picked for just one sandwich - They were named for all their delicious deli sandwiches. Because of this, Matt decided to try out of one of their amazing sandwiches (which you can see in the video above).
---
6. "The Central New York Burger Challenge - 7 Burgers You Gotta Try!"
If you love burgers, this is for you! We found some of the best burgers in the Utica and Rome area that you HAVE to try - at least once. The list includes the "Boilermaker Burger" from Carmella's Cafe - Perfect to get you ready for Boilermaker Weekend, and the "Triple Bypass Burger" from PK's Pub in Herkimer (that burger comes with a mozzarella stick, bacon, a fried egg, and other crazy toppings - Right on the burger). See the full list of burgers in our "Central New York Burger Challenge" at the link below:
---
7. "Utica Named One of the Best Cities for Food in Upstate New York"
It's no surprise to us, but it's still nice to hear that Utica has been named one of the best cities for food. Utica is known for being a melting pot of different cultures, different ways of life, and different views. With that, comes an abundance of unique foods and eateries. Just look around the city – You'll see restaurants dedicated to Italian foods (both traditional and new age) to Greek cuisine, and everything in between.
---
8. "5 Utica Area Fish Fries to Try During Lent"
Let's face it, giving up pork or chicken breasts doesn't seem like a dramatic sacrifice when the other "non-meat" you're eating is a delicious and crispy piece of beer battered Cod or Haddock. Matt found some of the best fish fries in the area for this article - and it included places like the Deerfield Volunteer Fire Department and Malsan-Jones VFW 7393. You can see all the details (and maybe bookmark the page for when Lent comes around next year) at the link below:
---
9. "'Salt Potato Pizza' is the Talk of the Great New York State Fair"
There were a million articles about food at the NYS Fair - Okay maybe not a million, but there were TONS! It's a big deal - And foodies from all over head to our fair to check out some of the delicious food mash-ups that are available, the deep-fried goodies, and of course the traditional 'fair food.' This mashup between salt potatoes and pizza was sure to be a big hit... And it was! You can see how it's made in the video above.
---
10. "5 of the Best Sandwiches to Try in the Utica Area"
You don't have to drive very far to get a delicious sandwich in the Utica area (or all of Central New York for that matter). We found some of our favorite places for sandwiches - Whether you're looking for something unique or you want an old-fashioned delicious turkey sandwich - We've got you covered. The list includes places like "Mojos Cafe" for their "Parkway Sandwich" and "Tiny's Bar and Grill" for their huge Reuben sandwich. You can see the full list of sandwiches below:
---